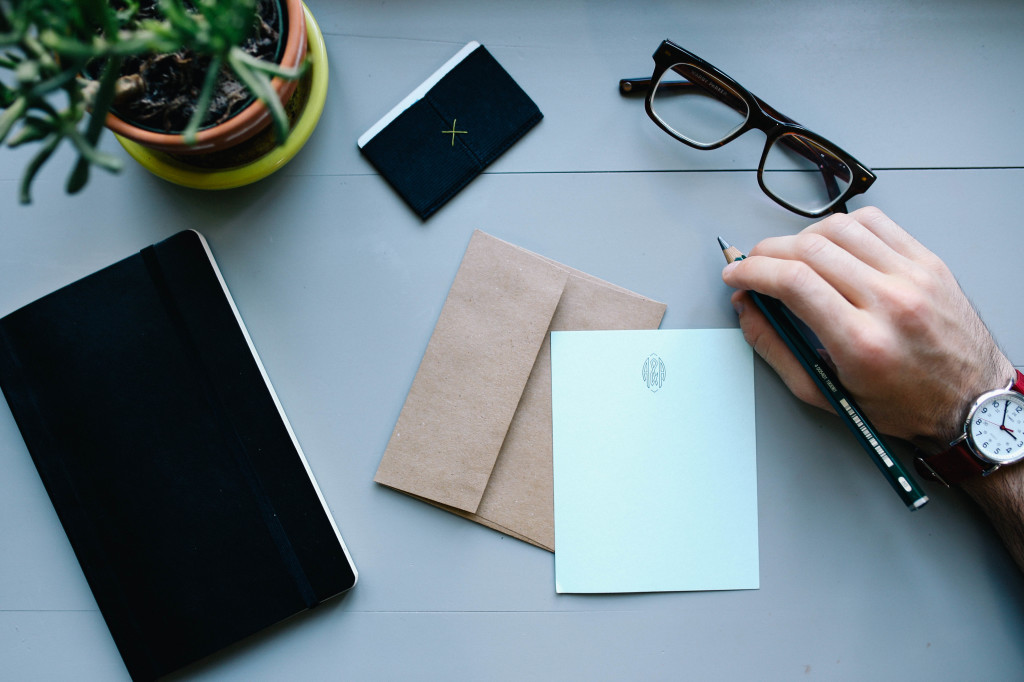 I am finally reading Daily Rituals, Mason Currey's wonderful collection of the rituals and practices of history's greatest creative minds. My initial thought was that I am drinking far too little and am not odd enough to be successful, but that's besides the point.
I also began thinking about what may be written of me. If think of myself as successful writer in the future, what would my day look like? How would I arrange my time and tasks? This is an interesting prompt, and helped clarify how I like to work, even if what I need to be working on isn't as clear.
I encourage you to write your own daily rituals, it will help bring your work back to purpose and clarity when you're adrift.
Matt Ragland (b. 1983)
Ragland feels writing in the morning is best, and strives to wake around 5:30 am. "I enjoy waking up, shuffling around the house with my dog, brewing the coffee, making eggs for Morgan. It's vital to have time to think through the activities of the day before they rush upon you". His wife Morgan is a nurse, and they often wake at the same time to enjoy the first cup of coffee together before she went to her shift. If she's not working that day, he wakes up around 6:30 am.
But once these activities pass, Ragland feels a pressing desire to begin. If he is on a specific project or book, he will write 500–1000 words in this first dash. This takes an hour or so, depending on the level of what he calls "mental groaning". If he is between projects, he will choose a prompt and begin there.
Around 8:00 am, the first dash of writing completed, he sets to making breakfast and another cup of coffee. Healthy eating is important to Ragland, he feels good food fuels good writing. His first meal is not a meal at all, but a smoothie. This concoction includes almond milk, protein powder, kale and/or spinach, frozen bananas, and fruit. Once he downs the drink it's back to work "running digital errands".
After a period of errand running and housekeeping, Ragland may feel himself becoming dull. This signals the time for exercise, something else he feels is necessary to creative success. "A lean body results in a sharp mind, unless you become obsessive about your look and not your work". He rotates his disciplines between running, cycling, and weight training.
After exercise, Ragland enjoys his first real meal of the day, brunch. It consists of eggs, a veggie or bean patty, with bacon or sausage thrown in. He tells friends the inclusion of bacon is in direct correlation to the success of his books. When they are selling, he can buy bacon. When sales slow, it meant he needed to publish something new so he can once again include bacon.
Once he finishes brunch, he settles back in to writing, battling for another dash of 500–1000 words.
The absolute minimum for the day is 1,500 words, even if it's garbage. Writing is an all-out war on my lazy side.
By this time his dog is restless and demanding a walk, so they walk the neighborhood while he listens to an audiobook or podcast.
I find it difficult to work based on a definitive schedule, and try to pay attention to my energy so I'm not burnt out by noon. The difficulty is discerning between low creative energy and outright laziness or procrastination.
Afternoons are open for meetings and collaboration, something Ragland actively seeks. "I'm an extrovert, if I don't have anyone to perform around I become uninspired". But after lunch he will always try to take a short nap, never more than 30 minutes. Upon rising, he will perform a few progressions of yoga to "shake himself back up", along with more coffee.
If there are no meetings, the afternoons filled with reading, sketching, and other disciplines. These related disciplines include wood working, playing music, tuning bicycles, and cooking. Some are integral to the "business of writing", and some exist only to fill the creative well. Throughout life, Ragland has believed in the power of relative creativity.
By taking your mind off the primary discipline for a while, solutions and ideas will present themselves in a curious fashion.
Ragland's primary creative struggle in life is a lack of focus. He often says the challenge is not a lack of ideas, but the discipline to choose one and execute it. He will often spend months working on several small projects, then reflect and see little progress on any of them. These are the only times he falls to anxiety and stress, regretting he had not chosen one idea and seen it through to completion. This lack of focus could also extend to a loss of motivation to exercise, eat well, even romance!
A loss of clarity and purpose exposes all the worst traits in my life.
To fight the urge to divert his attention, he will make to-do lists and have Morgan or a friend check them off. This includes showing progress of his work, and he discovered the shame of disappointing them is motivation enough.
Morgan arrives home at 7:30 pm, and dinner will be ready or in progress. They enjoy cooking together and often share a drink before, during, and after the meal. Following dinner they tidy up the house and catch up on the events of the day. On days Morgan does not work, she helps him focus on work, often reading and editing his writing. They also share many meals with friends, and note how important a strong and caring community is in their lives.
During the week, they always try to be in bed by 10:00 pm, either reading or watching an episode of their favorite shows. Ragland prefers reading, believing it sets his mind at ease, and results in a better night's sleep.
On sleeping, Ragland also has a sleep ritual he follows, which Morgan calls Matt's Five Rules of Falling Asleep. He defined the rules after she shared her troubles falling asleep. He replied it was easy, you just follow these five rules.
1. Lay down
2. Close your eyes
3. Be still
4. Take deep breaths
5. Fall asleep
When Morgan told him they didn't work, and she still wasn't falling asleep easily, he replied "Of course they work, you're just not following rule five!"
photo credit: deathtostockphoto.com