Jon Acuff is the best-selling author of Quitter, Stuff Christians Like, and his most recent book Start: Punch Fear in the Face, Escape Average, and Do Work that Matters. With a title like that, I hope you're getting just as excited as I was to talk with Jon! We talk about fear, the temptation to play the blame game, cultivating flexible skills in a changing workforce, and the importance of relationships.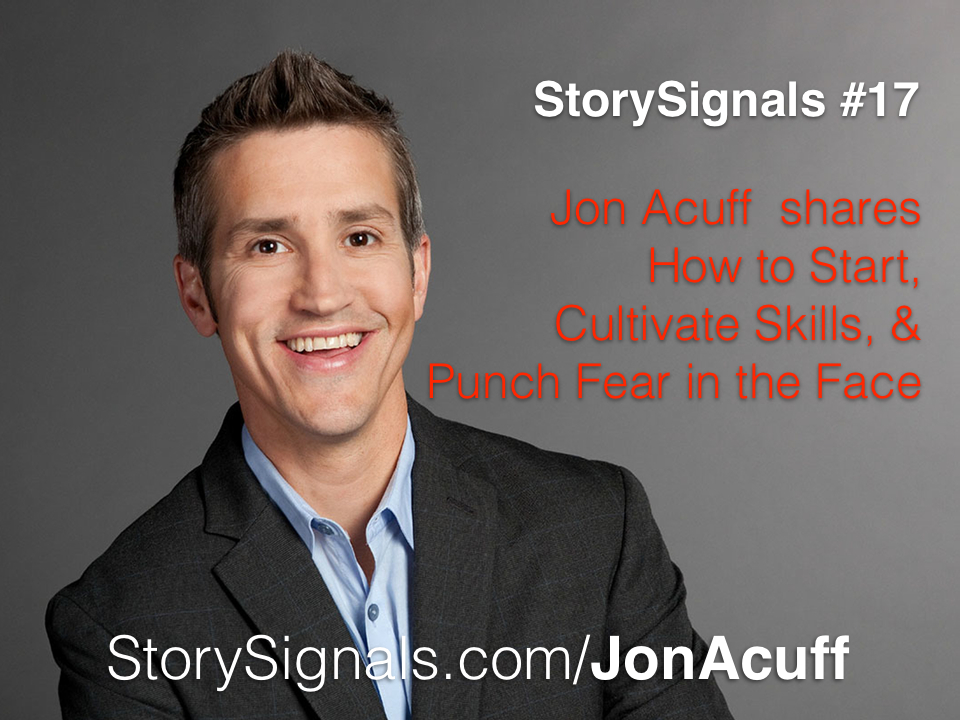 3 Big Lessons You'll Learn
1. Fear is a big part of what's holding us back.
Whether in creative work, daily work, and sometimes in relationships. We don't want to look dumb, silly, or foolish. We've created a culture of "instant expert" and sometimes it can be crippling. Have the courage to learn, risk, and simply start on something you feel compelled to work on. This week, make sure you punch fear in the face and get started on something you've been delaying, and let me and Jon know about it on twitter using the hashtag #fearpunch!
2. Relationships and community are essential.
They are ways we connect and learn from each other. One of the best traits we can cultivate is to close the gap between the time we receive good feedback to the time we actually receive it, then act upon it. Who are the people in your life you trust to give you good feedback. Listen to them!
3. The importance of flexible skills.
Did you catch the story where Jon told his youngest sister that much of the work he's doing now didn't exist when he was in college? That's crazy! But every generation now seems to be doing types of work that didn't exist previously. Understand what skills you need for the work you're doing, and be flexible. Stay in touch with where the industry is going, and be willing to take risks. In episode 4, Mike Rohde shares his own progression as a designer and artist through the years, so if you're interested in more advice on flexible skills, definitely check that episode out too.
Listen Here
Resources
Connect with Jon
Want more? Stay in the Story Signals community!
Thanks for checking out this episode of Story Signals. If you'd like to be notified when a new episode is available, here's the ultimate list of resources to get started. After, there are 2 easy ways to stay involved and keep listening.
If you think Story Signals is deserving, leave a 5 star rating on iTunes or Stitcher. Click here for iTunes, and click "View in iTunes" – "Reviews & Ratings" – "Write a Review" (see the screenshots). For Stitcher, click here.

Share with a friend! I would be very appreciate of your recommendations to family, friends, and social networks. If you mention me, @MattRagland, or @StorySignals on Twitter, I'll be sure and retweet the share! Just share StorySignals.com – StorySignals.com/itunes – StorySignals.com/stitcher.