Our guest this week on Story Signals is Jon Gordon, best-selling author of nine books (soon to be ten), including the Energy Bus, Soup, and Training Camp. Jon is also a speaker and consultant to businesses, professional sports teams, and school systems. I'm so glad to have him on the show, and am thankful for the time he spent with us.
If you're joining us at Story Signals for the first time, welcome! The show focuses on lessons we can learn on living with purpose, clarity, and meaning. There are several ways to subscribe and listen, including on your smartphone or computer. Check out your options here.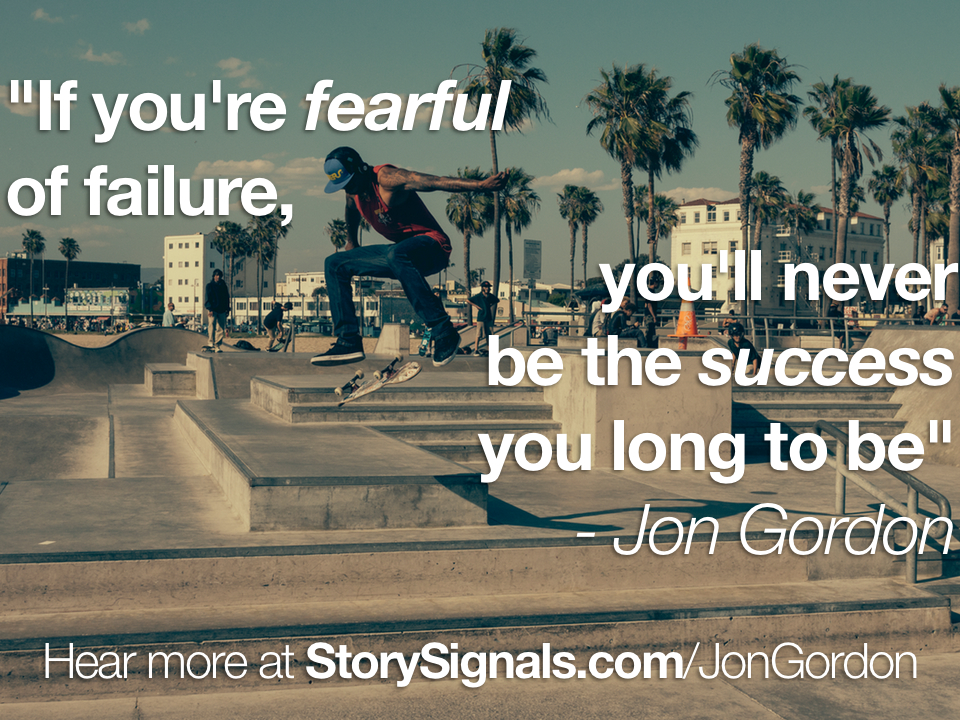 In this interview, Jon shares so many good lessons and tips for us, and I can't wait for you to hear it. We cover topics like company and community culture, including a few actionable steps for how we can be a catalyst for change. We also discuss the practice of writing, how prevelant fear is in the creative process, starting a movement, and so much more. But to me, three lessons really stood out.
What You'll Learn
The importance of being a lifelong learner.
How vital a positive culture is in your company and community.
The most important choice we make every day, and how it shapes our actions.
Listen here
Great Quotes
If you're fearful of failure, you'll never be the success you long to be.

Each day, we make a choice between faith and fear. Both believe in a future that hasn't happened yet. So choose faith!

When your work is about others, and not you, it becomes a movement!
Resource list
Where to connect with Jon
Want more? Stay in the Story Signals community!
Thanks for checking out this episode of Story Signals. If you'd like to be notified when a new episode is available, here's the ultimate list of resources to get started. After, there are 2 easy ways to stay involved and keep listening.
If you think Story Signals is deserving, leave a 5 star rating on iTunes or Stitcher. Click here for iTunes, and click "View in iTunes" – "Reviews & Ratings" – "Write a Review" (see the screenshots). For Stitcher, click here.

Share with a friend! I would be very appreciate of your recommendations to family, friends, and social networks. If you mention me, @MattRagland, or @StorySignals on Twitter, I'll be sure and retweet the share! Just share StorySignals.com – StorySignals.com/itunes – StorySignals.com/stitcher.