David Molnar is a photographer, author, and most importantly, Story Signals guest! I'm so pleased David is on the show this week, he shares deep wisdom and great advice for our listeners.
I really enjoyed talking to David, it really was like two friends having a conversation over coffee, and we had just met! We cover these topics, to name a few:
The first rule of being a good photographer – Listen!
David's early mistakes and struggles, and how he pulled himself out of them.
The car accident that changed his life.
How he takes clients through the process of discovering what they really want.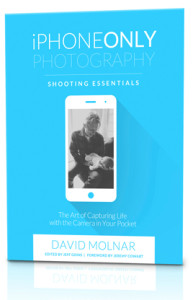 David was also kind enough to share a few chapters of his ebook with us, for free! To get the book and instantly make your iPhone photos better, head to DavidMolnar.com/StorySignals.
Resources
Thanks for listening to this episode, I'd be grateful if you left a rating/review on iTunes or Stitcher. Have a great week!